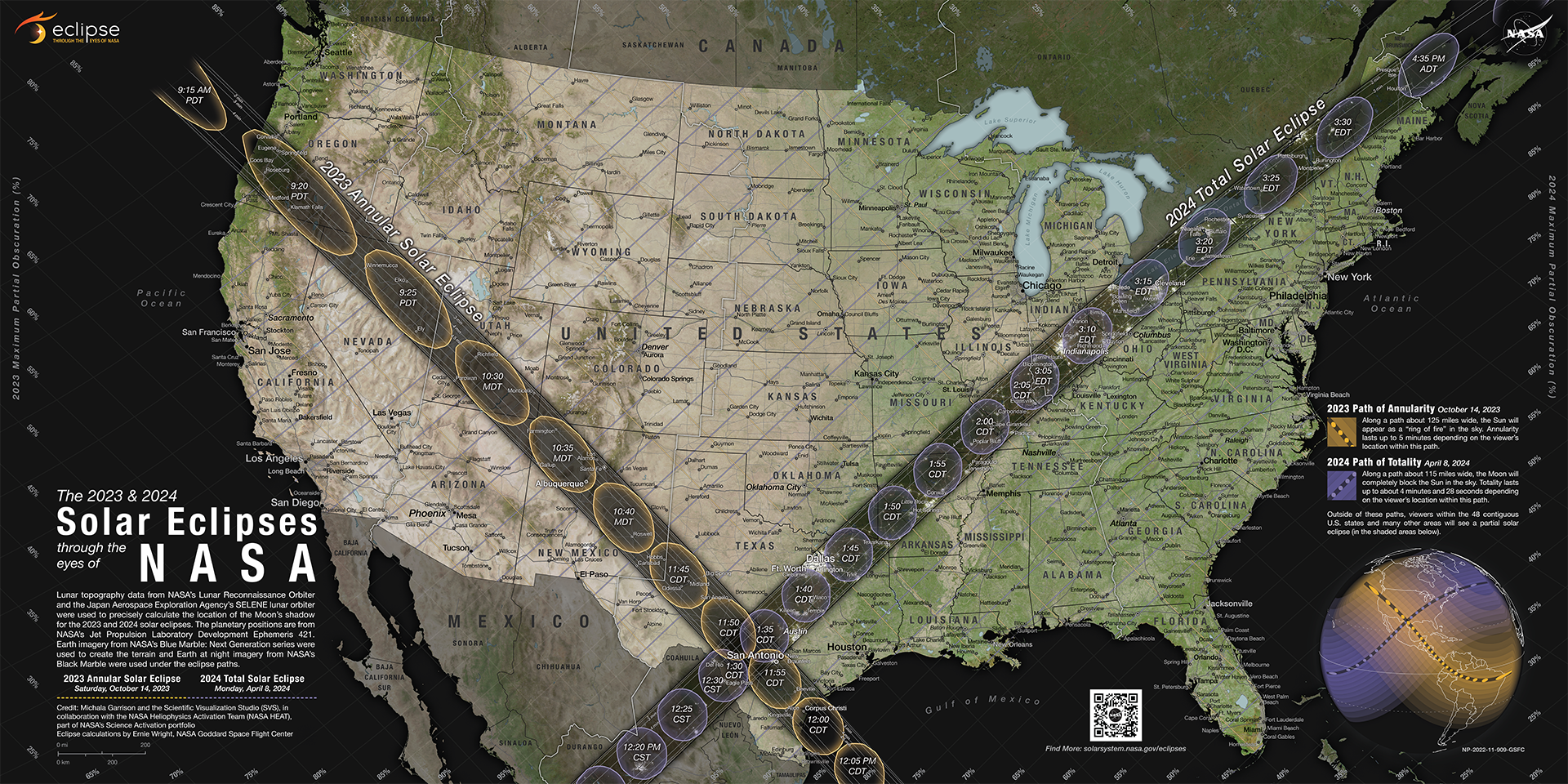 ---
Experience the wonder of a solar eclipse at Longhorn Cavern State Park. Longhorn Cavern will be in the direct path of two upcoming solar eclipses, one on October 14, 2023 and another on April 8, 2024.
Book your Solar Eclipse Viewing Package today for one or both eclipse dates to secure your viewing location for these historic events.
Package includes:
Reserved parking for 1 vehicle.

 

No buses, RVs, or trailers allowed.
Up to 4 pairs of solar eclipse glasses for safe viewing of the eclipse ($20 value).
Up to 4 commemorative solar eclipse t-shirts ($112 value).
Up to 4 coupons for 50% off a Cavern Walking Tour ($43 value). Valid from the day after the eclipse plus one year (subject to availability).
Additional eclipse glasses and t-shirts will be available for purchase on-site.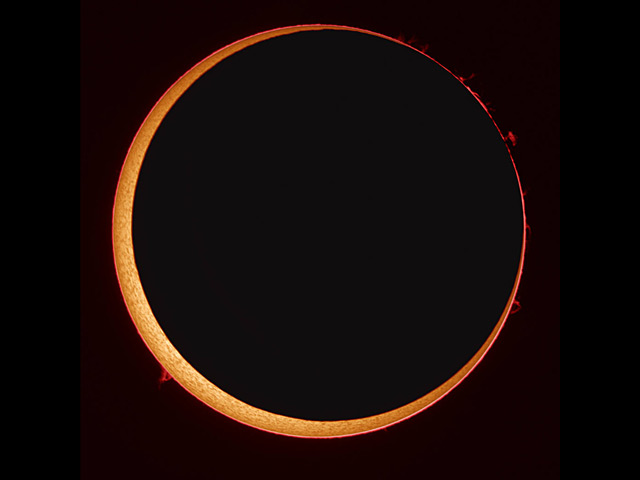 An annular solar eclipse happens when the Moon passes between the Sun and Earth while it is at its farthest point from Earth. Because the Moon is farther away from Earth, it appears smaller than the Sun and does not completely cover the star. This creates a "ring of fire" effect in the sky. During the eclipse, the sky will grow dimmer, though not as dark as during a total solar eclipse.
---
Partial Eclipse Begins - 10:23 a.m. CDT
Annularity Begins - 11:52 a.m. CDT
Annularity Ends - 11:56 a.m. CDT
Partial Eclipse Ends - 1:33 p.m. CDT
Source: NASA
---
A total solar eclipse happens when the Moon passes between the Sun and Earth, completely blocking the face of the Sun. The sky will darken, as if it were dawn or dusk. Weather permitting, people along the path of totality will see the Sun's corona, or outer atmosphere, which is usually obscured by the bright face of the Sun.
This will be the last total solar eclipse visible from the contiguous United States until 2044.
---
Partial Eclipse Begins - 12:23 p.m. CDT
Totality Begins - 1:40 p.m. CDT
Totality Ends - 1:44 p.m. CDT
Partial Eclipse Ends - 3:02 p.m. CDT
Source: NASA
---